---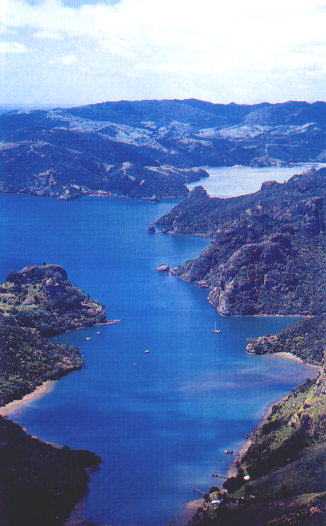 Whangaroa Harbour. This beautiful and exciting place has depth of history from early Maori, the forest milling of our great kauri trees, to the great exploits of game fishermen.
Whangaroa is a outdoor paradise offering pristine beaches, Gamefishing, Bottom Fishing, Diving, Sailing, Sea Kayaking, Tramping and Hiking in the tranquil surrounds of New Zealands Far Norths East Coast.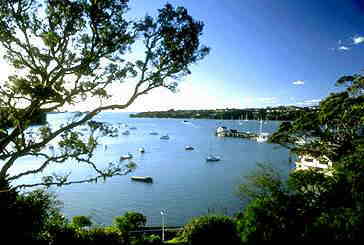 .
Place Mouse over Picture to

Zoom In on Harbour View
---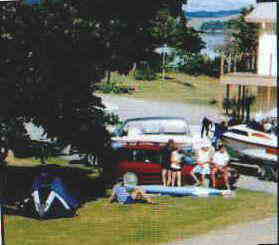 Whangaroa Harbour MotorCamp is set beside the beautiful Harbour itself, surrounded by Native Bush. Whangaroa Harbour MotorCamp is the perfect base from which to explore the beaches, walks and attractions of the Far North.
The MotorCamp is situated in a well wooded & sheltered valley, located on the upper reach of the Historic Whangaroa Harbour. The Camp offers Families, Fishers, Divers and Travellers a range of comfortable accommodation options to suit their diversed needs.
---

WHANGAROA is one of Northland's earliest settled areas. One of the first immigrant Maori canoes touched shore at Whangaroa, and Europeans had been sheltering in the Harbour back in the 1790s. In the 1809 the ship "Boyd" sailed into Whangaroa seeking Kauri Spars. She ancohored off Peach Island and through a series of misadventures, was set alight and then drifted up the Harbour and sank near Red Islands. Fourteen years later in 1823 Samuel Leigh with William White and others, came to Whangaroa and up the Kaeo River to establish the first Wesleyan Mission Station in New Zealand. The Harbour was created by volcanic activity and the dramatic towering cliff faces, waterfalls and coves offer spectacular scenery that can only be seen from a boat.
---

Wheather you are a Fisherman, Diver, Tramper, Rock Climber, or just need to have a break and relate to nature, Whangaroa Harbour Retreat MotorCamp makes an ideal base for your Northland holliday.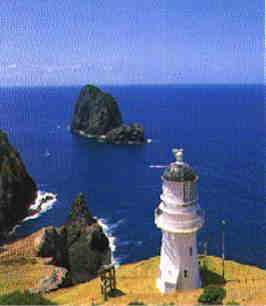 TOURS: We are within easy distance of KERIKERI, BAY OF ISLANDS + CAPE REINGA. Tour buses for Cape Reinga go through everyday of the year and will stop in Kaeo for passangers.
GOLF: Whangaroa Golf Club offers a testing 18 hole course, vistors are always welcome.
TRAMPING: D.O.C has provided many well designed tracks offering a remarkable insight to Northland's Forest & Rock Formations. These include: Puketi Forest - St Pauls Rock - Mahinepua - Ranfurly Bay - Motukawanui.
BIG GAME FISH CLUB: Whangaroa Club, promotes fishing competitions year round and provide meals and social drinks to members and their invited guests.
NO BOAT: Whangaroa offers a number of commercial charter operators. All with local fishing knowledge.
Bookins can be arranged through the Camp office:
SNOW CLOUD - KURI - SEA FEVER - MILLENNIUM
---
---
For more information Phone +64-9 405 0306, Fax +64-9 405 0306
or
Email


DYLEEWhangaroa@xtra.co.nz

Your comments and queries

© Copyright, K.Young 1999